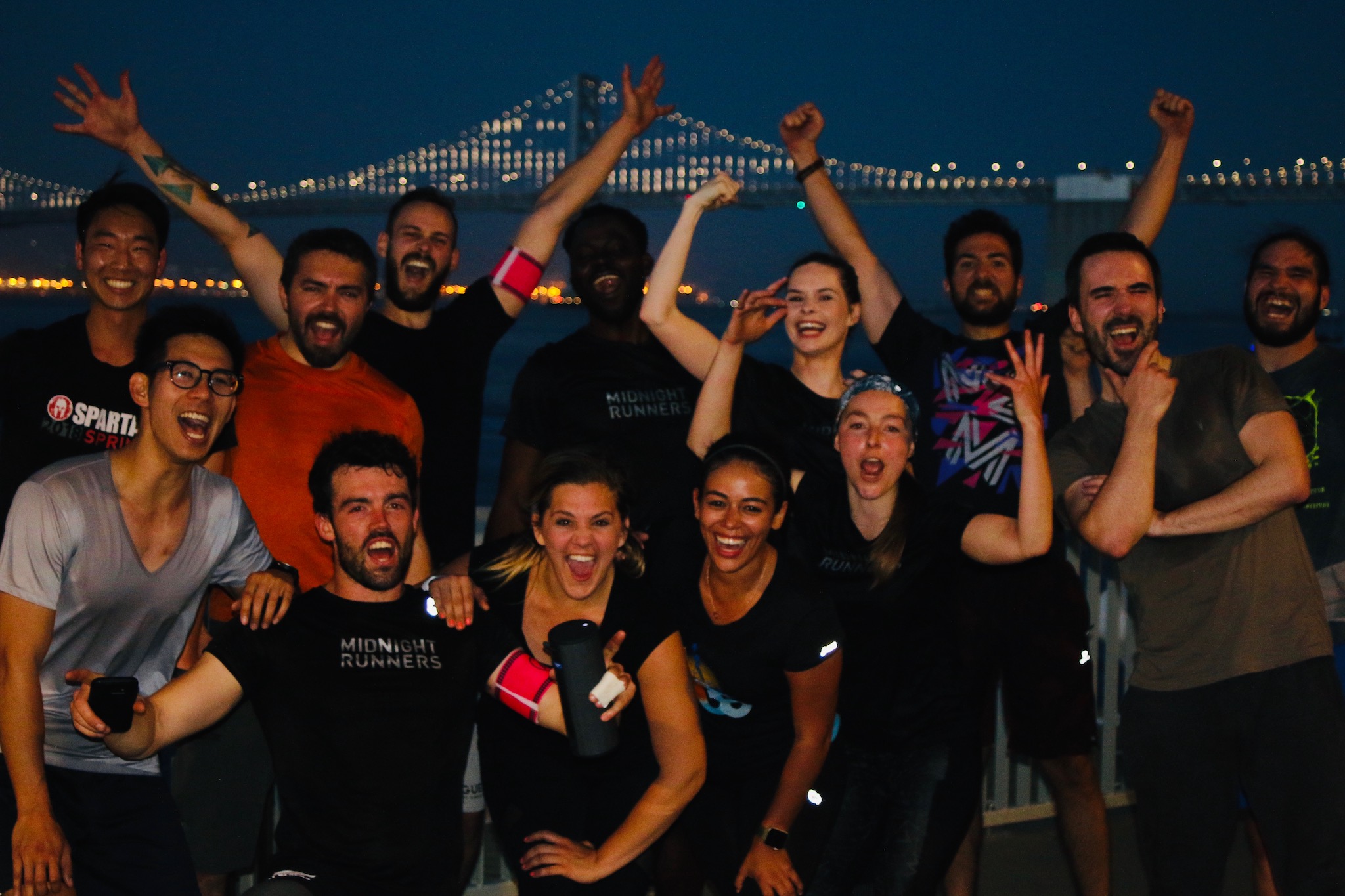 THE GOLDEN GATE CITY…
San Francisco, a city since its inception all those years ago, has been a place where people have stepped off a boat, a plane, a tram and even a gold-searching caravan, taken one look at the bay and dared to be different. We all know that being different rocks - but San Franciscans took their individuality and changed the world with it. Countless cultures and counter cultures were imagined here, laughed at, ridiculed, shut down and then suddenly accepted.
Civil rights, gay rights, sexual revolution, the peace movement, the internet era - heck even the UN - can trace some if not all of their creation back to this steep hilled, creative, super power of a city. If foggy old SF can teach us one thing its that if you think an idea is too crazy it 100% isn't.
At Midnight Runners we also dare to be different. Our take on running is pretty unique and we couldn't think of a city more Midnight Runners than San Francisco. Tired of hill repeats? Come and join us as we make the Bay Area a little louder, a little more colorful and a lot more fun.
Welcome to San Francisco